About Metamorphosis Coaching
Our Mission
Welcome to Metamorphosis Coaching! If you are looking for a strategic thinking partner to help you achieve new levels of performance or unleash your potential, please explore my site to learn more about coaching and some of the services I offer. The decision to partner with a coach can be extremely rewarding and help you learn more about yourself, apply your strengths and personality preferences in the most beneficial way, and acquire a new skill or two to make you even more effective at work.
The mission of Metamorphosis Coaching is to integrate my client's vision with customized strategy to enhance performance in the workplace. To achieve this goal, coach and client partner together to co-create a personalized plan that moves the client forward – to learn, practice, and take action that will make them a more effective leader.
About Dr. Doni Landefeld, Ph.D.
Dr. Landefeld first utilized coaching techniques while working with students and faculty in proprietary colleges. She began her career in Student Services and worked her way up to the position of Dean, serving in urban and rural post-secondary career colleges. Leading staffs in excess of 50 people, she developed a passion for leadership development and interacted with diverse student populations, faculty, state educational administrators, politicians, and corporate executives. After her academic tenure, she decided to pursue one of her dreams of obtaining a terminal degree and considering her love for education and helping develop others, decided that a Ph.D. in Organizational Psychology was the best choice. 4 ½ years later, she finished her doctoral program, receiving a Ph.D. from Walden University. Soon afterward, she created Metamorphosis Coaching, to leverage her experiences as an academic leader and her newly-learned skills in Organizational Psychology. Dr. Landefeld also holds a M.Ed. in Higher Education Administration from Temple University (Philadelphia, PA) and a B.S. in Music Education from the Pennsylvania State University (University Park, PA). She also completed coursework from the College of Executive Coaching, an institution accredited by the International Coach Federation and works with her own personal coach.
Also an avid musician, Doni performs regularly throughout Southwest Florida. She plays principal double bass with the Gulf Coast Symphony and has actively served as the Gulf Coast Symphony President of the Board since 2011. She chaired the Organizational Governance and Strategic Planning Committee for the Gulf Coast Symphony and is a past Chair of the Education Committee of the Cape Coral Chamber of Commerce. Serving over 35,000 people the past four years, she is also one of the founding members and rotating Chairs of "Taste of the Cape," a marquee cultural event for her hometown of Cape Coral, and hosted by the Gulf Coast Symphony and Cape Coral Chamber of Commerce Education Committee.  Dr. Landefeld's work and community involvement were featured in the February 2017 issue of "Gulf Coast Woman."
Extracurricular interests include travel, snorkeling, saltwater fishing, boating, beach, music and cooking with her husband and son for family and friends.
Publications
Gulfshore Business – November 2011
"The Role of Implicit Leadership Theories on Leader-Member Exchange and Follower Self-Efficacy", doctoral dissertation, February 2009, UMI Number: 3344445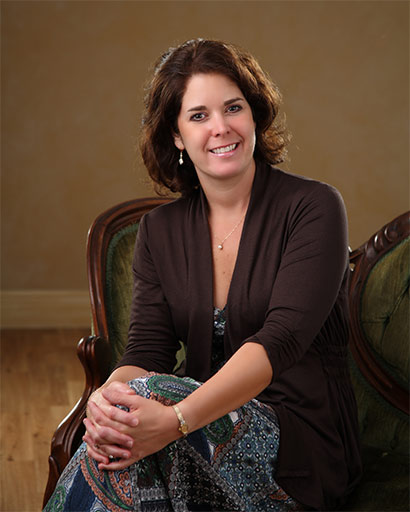 Credentials
Doctor of Philosophy (Ph.D.) in Organizational Psychology, Walden University - Minneapolis, MN
Master of Education (M.Ed.) in Higher Education Administration, Temple University - Philadelphia, PA
Bachelor of Science (B.S.) in Music Education, The Pennsylvania State University - University Park, PA
Certificate in Double Bass Performance, The Pennsylvania State University - University Park, PA
Master Certified Executive Coach Coursework, The College of Executive Coaching - Pismo Beach, CA
Hear What Others Are Saying
"The one-on-one exchange of ideas, methods, and viewpoints were most beneficial to me. Doni is well-prepared. Her knowledge and care are obvious in her presentation. She's a real pro." - P. Bondi - Bonita Springs, FL
"I had two areas in mind (career and dissertation) and I was not disappointed by the outcome.  I was given the leeway to set goals with gentle nudging from Dr. Landefeld and open-ended questions to move me forward.  The BAM and strengths list has been invaluable to me.  I was able to reach my goals of developing a good representation of what I have to offer to potential employees for my career change.  I was also able to have a sounding board for my dissertation frustrations and run my ideas by Dr. Landefeld.  She also offered advice here and there about possible solutions without being overbearing and the final decisions were left to me.  I am grateful for the experience and I would definitely recommend Metamorphosis Coaching, LLC to my family and friends!" - E.J. - Missouri City, TX
"Doni has vision, a very positive personality, and is full of enthusiasm and energy. She accepts challenges and confronts obstacles by breaking them down into easy, attainable goals. Doni has been a great mentor and enjoys working through and helping you achieve your goals; her attitude is "can-do." Her follow-through skills are superior and she is a person who is committed to helping you achieve what you want in life, both personally and professionally. She is down-to-earth, easy to talk to and always stays on top of goals." - Nikki Gaston - Elkins Park, PA