About Metamorphosis Coaching
Our Mission
Welcome!
The mission of Metamorphosis Coaching and Consulting is to provide transformation for leaders through exquisite client support and service.
From newly promoted to senior level, we create GREAT leaders. Together, we integrate your vision with a strategy to elevate your performance. We do this by focusing upon growth across the following areas:
* Productivity
* Thriving relationships at work, home and everywhere in between
* Happiness and Well-Being
Our specific strategies draw from a blend of positive and emotional intelligence. Positive Intelligence builds the foundation to intercept ways we can hijack ourselves while leveraging strengths in a balanced way. Emotional intelligence is the "secret sauce" in creating great leaders across 15 different skills; we typically focus upon one or two skills at a time. We leverage our experience in education, organizational psychology and music to bring out the best, most inspirational leader in you!
If you are looking for a strategic thought partner to help you unleash your potential, please explore our site and schedule a complimentary strategy session now!
About Dr. Doni Landefeld, Ph.D.
As a speaker, writer, coach, and trainer, Doni helps mid-level and senior business leaders who want to achieve more, want stronger relationships and want to be happier and flow with life's challenges. Originally from Pennsylvania, Doni served in several leadership roles in academia before moving to Florida in 2004. In 2010, she created Metamorphosis Coaching and Consulting focusing on leadership development, effective communication, positive intelligence techniques, and enhancing emotional intelligence. Doni actively leads in her community – she serves on the Board of Directors for the Gulf Coast Symphony where she was President for 10 years, sits on the Education Committee of the Cape Coral Chamber of Commerce, and is co-founder and rotating Chair for "Taste of the Cape," an event that has raised six figures for scholarships and musical outreach in our community.  Doni created "Lead Yourself First©: 30 strategies to help anyone who leads," is a regular contributor to Emotional Intelligence online magazine, and her work was featured in the February 2017 issue of "Gulf Coast Woman."
Doni attended the Pennsylvania State University (main campus) where she received a B.S. in Music Education and a certificate in double bass performance, Temple University where she earned a Master's in Education, and Walden University for her Ph.D. in Organizational Psychology. Doni is a certified Advanced Personal and Executive Coach through the College of Executive Coaching, certified through the International Coach Federation, a certified Emotional Intelligence assessment administrator and a certified Positive Intelligence coach.
Memberships include the International Coach Federation, American Psychological Association, Cape Coral Chamber of Commerce, Above Board Chamber, Society for Human Resource Managers of Southwest Florida, and Southwest Florida Business Network.  On many weekends you'll find Doni performing on stage playing her double or electric bass.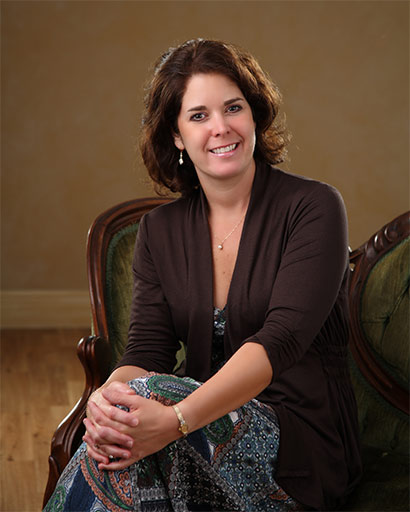 Credentials
Doctor of Philosophy (Ph.D.) in Organizational Psychology, Walden University - Minneapolis, MN
Master of Education (M.Ed.) in Higher Education Administration, Temple University - Philadelphia, PA
Bachelor of Science (B.S.) in Music Education, The Pennsylvania State University - University Park, PA
Certificate in Double Bass Performance, The Pennsylvania State University - University Park, PA
Certified Advanced Personal and Executive Coach, The College of Executive Coaching - Pismo Beach, CA
Certified Positive Intelligence Coach, https://www.positiveintelligence.com/
Certified Administrator/Interpreter/Coach – EQi-2.0 and EQ360, https://www.theeicoach.com/eqi-certification
Hear What Others Are Saying
"The one-on-one exchange of ideas, methods, and viewpoints were most beneficial to me. Doni is well-prepared. Her knowledge and care are obvious in her presentation. She's a real pro." - P. Bondi - Bonita Springs, FL
"I had two areas in mind (career and dissertation) and I was not disappointed by the outcome.  I was given the leeway to set goals with gentle nudging from Dr. Landefeld and open-ended questions to move me forward.  The BAM and strengths list has been invaluable to me.  I was able to reach my goals of developing a good representation of what I have to offer to potential employees for my career change.  I was also able to have a sounding board for my dissertation frustrations and run my ideas by Dr. Landefeld.  She also offered advice here and there about possible solutions without being overbearing and the final decisions were left to me.  I am grateful for the experience and I would definitely recommend Metamorphosis Coaching, LLC to my family and friends!" - E.J. - Missouri City, TX
"Doni has vision, a very positive personality, and is full of enthusiasm and energy. She accepts challenges and confronts obstacles by breaking them down into easy, attainable goals. Doni has been a great mentor and enjoys working through and helping you achieve your goals; her attitude is "can-do." Her follow-through skills are superior and she is a person who is committed to helping you achieve what you want in life, both personally and professionally. She is down-to-earth, easy to talk to and always stays on top of goals." - Nikki Gaston - Elkins Park, PA