Who We Serve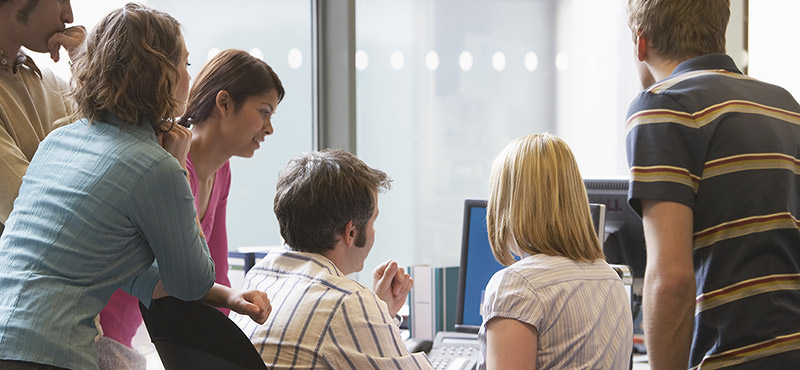 Metamorphosis Coaching contracts with individuals, groups, or teams to customize coaching engagements, short-term training, or workshops. Our clients are professionals from small and medium-sized businesses and organizations who want to increase their performance and productivity, enhance their working relationships and improve well-being.  The platforms we use are positive intelligence as a foundation and emotional intelligence.  Clients include:
Individuals
Whether you are a newly promoted leader within your organization or a seasoned leader who needs to learn new skills to innovate, there is always room to grow and become more accomplished. The most successful leaders and managers are those who push a little more to learn new strategies and master different leadership styles that will make them more resilient and prepared for volatile uncertain, complex and ambiguous times. It can be "lonely" when you're at the top and don't have someone to confide in and help guide you in making decisions that are strategic and appropriate. Even for those organizations that have supportive Human Resources departments, hiring a coach will help facilitate accountability, and provide the support and strategy to enhance your performance.
Groups
Groups bring three or more individuals together to learn and grow one or more skills. Programs are developed based upon demand, so if there is an area in which you are especially interested, please make a request! Additionally, the PQ Mental Resilience Bootcamp is offered quarterly.  Group coaching engagements are an especially terrific opportunity for individuals who have never partnered with a coach. There are numerous benefits to this type of coaching – it's affordable, the dynamics create a fun atmosphere and promote more diverse learning because of the different viewpoints shared, and the interactions with others enable everyone to practice and learn some coaching skills that they can apply within their workplace. Please call for more details.
Teams
Similar to coaching groups – brings three or more individuals together, however the concentration will narrow to focus upon mutual goals and skills that will enhance performance for the team. Individuals who comprise a team know one another at least a little, and operate within a hierarchy of roles within their organization. Teams may be interested in topics such as shared values, effective communication, avoiding conflict, or team culture to name a few areas.
Where do Clients Come From?
Clients have included small business owners, mid or senior level executives who want to achieve greater performance with sustained well-being. Metamorphosis Coaching considers clients who aspire to improve their skills in the following areas:
Communication Skills
Making Effective Decisions
Managing Change
Managing Conflict
Performance and Productivity
Thriving Relationships
Well-Being
Emotional Intelligence